Since our founding in March of 2008, CRELA has been instrumental in accomplishing important objects for the betterment of our landowner Members and rural communities in several areas. We have multiple accomplishments that have aided in benefiting our Members.
Policy
CRELA contributed in planning & providing input for Joint Land Use Studies (JLUS) in Eastern New Mexico. Affected were the City of Clovis and City of Portales, rural landowners of Curry and Roosevelt Counties and the Department of Defense, specifically Cannon Air Force Base. The object of the JLUS was to create a set of guidelines that communities could use and plan renewable energy siting ordinances. These would limit or stop wind and solar development within that area.
Our organization was instrumental in proving the value of renewable resource development. We proved the impacts these regulations would have on the property rights of rural landowners. Neither Curry nor Roosevelt Counties adopted the Joint Land Use Study.
CRELA continues to oppose any efforts statewide to change existing laws or regulations. Protecting the surface and airspace on private land for renewable energy development is a top priority.
Policy
CRELA worked with the New Mexico Renewable Energy Transmission Authority to provide input. The input was on the development of eminent domain policy relating to transmission line siting on private property.
We have also had involvement in NMRETA in a public input process to develop transmission corridors for new construction.
Our Members attended hearings of the New Mexico Public Regulation Commission. We did this to provide input to them on issues of importance. Our Members discussed low voltage transmission siting for renewable energy projects. They also discussed merchant transmission projects.
CRELA stands stood in opposition to the merger of a foreign-owned renewable energy company. We also stand in opposition of large mainstream electric providers. These create harmful monopolies over transmission assets in New Mexico. This action, if approved, will make NM less attractive to renewable energy developers and merchant transmission projects. A free and open access provides the best opportunities for landowners and communities.
Policy
CRELA stood with Northern Quay County & Southern Union County landowners to oppose the potential burial of nuclear waste. The plan was to use boreholes to pour nuclear waste into the ground. We also opposed the experimental testing to determine feasibility of nuclear waste storage.
CRELA's primary concern is with seismic activity and the contamination of ground water. It is also a concern that the air would become unsafe should a cask leak or become damaged. We have more concerns about the impact to land values to neighboring lands. This affects renewable energy development and merchant transmission opportunities.
We oppose any land use proposal that will create an Environmental Protection Agency "Superfund" site. This would use large federal resources to remediate and clean up toxic spills/waste.
Regulatory
CRELA has been involved in efforts in cooperation with other organizations to oppose ne threatened or endangered species declarations for the Lesser-Prairie Chicken and has collaborated with other organizations to discuss, determine and find mitigation strategies to protect LPC habitats while preserving full land use.
Regulatory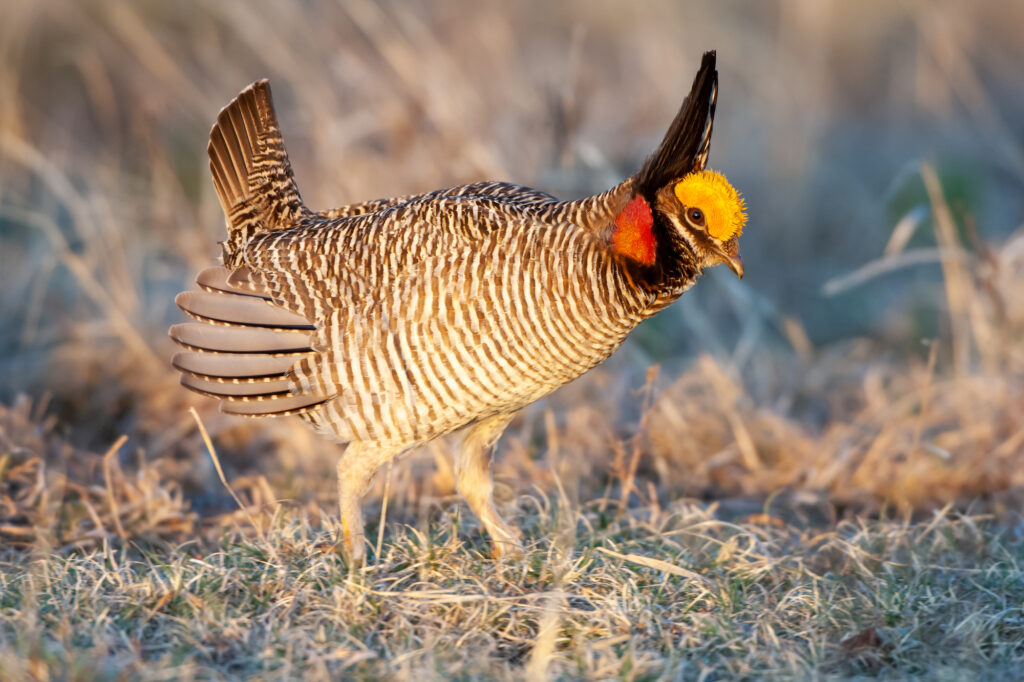 CRELA has also been active at the local, state and federal level with respect to Waters of the United States declarations of non-navigable water shed area being added to the currently regulated navigable waters for federal oversight. Waters of the United States and its regulations has the potential to limit or not allow renewable energy structure siting and diminish or completely curtail certain agriculture land uses.
Education
CRELA partnered with the New Mexico Small Business Assistance Program and Los Alamos National Laboratories (LANL) to create a Landowners Institute, which became the Renewable Energy Institute, to educate landowners about the basics of wind and solar development and the elements that determine a developer's interest in building a project.
Our organization has also worked closely with LANL to perform landowner site assessments for wind development potential which in turn indirectly resulted in long overdue updates to wind speed and velocity data reported by the National Renewable Energy Laboratory (NREL).
Education
CRELA has create and worked in partnership with Greater Tucumcari Economic Development Corporation and also the Clovis Industrial Development Commission and Clovis/Curry County Chamber of Commerce to create a community event known as Pure Energy Expo. This multi-day event showcased topics on renewable development, transmission development and landowner issues.
We have also hosted regional events to showcase renewable energy developers and merchant transmission providers which provided Members updates on transmission, policy and regulatory issues.
Advocacy
In addition to our landowners, CRELA advocates for the merchant transmission projects Sun Zia and Tres Amigas Super State, which is a voltage source conversion platform proposed to unite the nation's three electrical grids, the Western Interconnect, the Eastern Interconnect and the Electric Reliability Council of Texas or ERCOT.
We have also advocated on behalf of Clean Line Energy partners Centennial West Transmission project and the Lucky Corridor/Mora Line Project in northeastern New Mexico. Our members have traveled to Bureau of Land Management Scoping Meetings to give input on proposed merchant transmission projects and have actively participated in working groups to advocate and promote the Tres Amigas Super Station project.
Advocacy
We have actively sent members to events hosted by the American Wind Energy Association (now the American Clean Power Association) and other organizations to reach out to potential transmission and development partners and to bring prospective companies into contact with our landowners seeking renewable development.
We were also selected to participate in the Grid Modernization Task Force of the New Mexico Energy Minerals and Natural Resource Department. The group was formed to formulate ideas and strategy to modernize the current electrical grid to make it better and more efficient for renewable energy transmission and to provide input to develop and enhance smart technology for advanced metering between the provider and the consumer.